Single Wall Pipe Die Head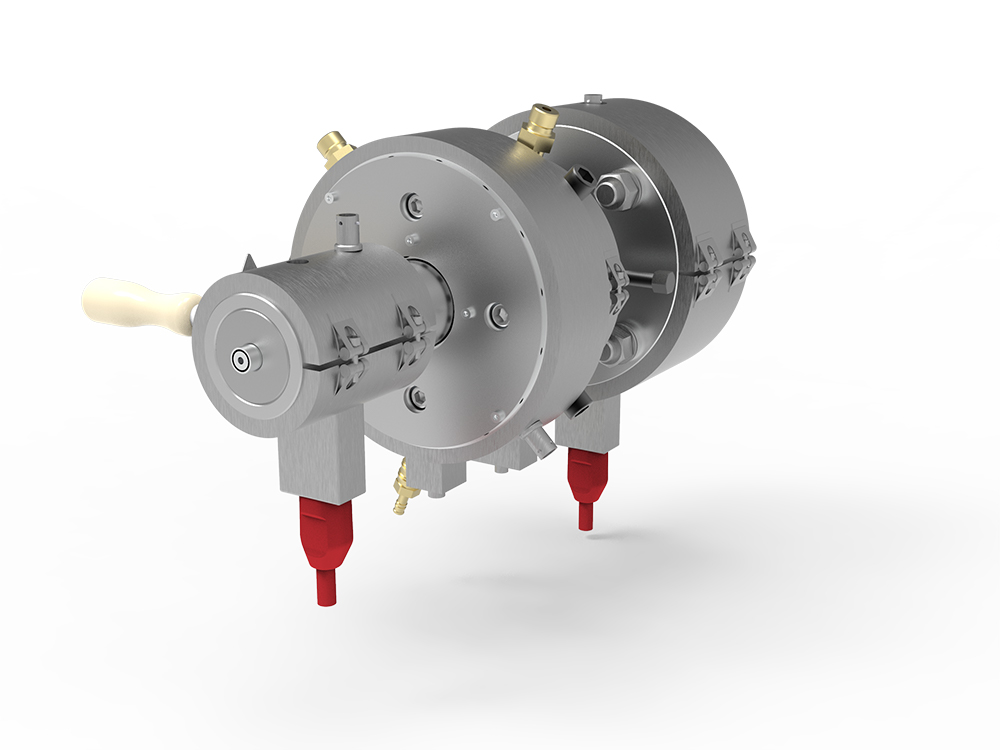 Die heads with high flexibility
Flexibility in this die head segment is our strength because these die heads are always individually treated and designed. Single-walled corrugated pipes can be produced in the unique UNICOR quality with a wide variety of die heads based on torpedo and spiral distributors.
The size or nominal diameter range of the die heads is matched to the corrugators series, taking into account the most common application areas.
We place special emphasis on the best possible utilization of available space in connection with the flow channel design of the die sets. Only by that and in combination with our corrugators, a high output can be achieved.
Single-wall corrugated pipes with wire insertion
Single-walled corrugated pipes can be produced by the latest generation multi-layered and complementary with wire insertion. For this we recommend our torpedo die head SWP 58 ML. Due to the modular design, it is possible to extend a simple corrugated pipe head to two or three layers with wire insertion.
Cross die heads based on the spiral distribution technology enable the production of pre-assembled pipes with retracted cables or pipe-in-pipe production for plumbing installation. In addition, they are used in the production of corrugated pipes for district heating applications, but also for the sheathing of finished corrugated pipes.