A grown connection
We are familiar with the requirements through decades of cooperation with leading manufacturers. We can produce corrugated pipes on our machines from as early as 3 mm in diameter. Our machines are configured especially for the production of critical components such as wiring harnesses or pipes for fuels and other fluids.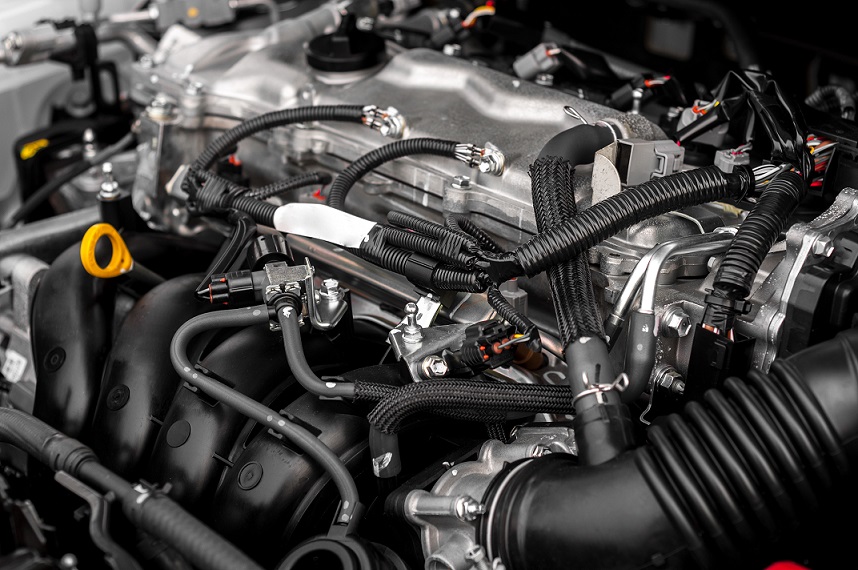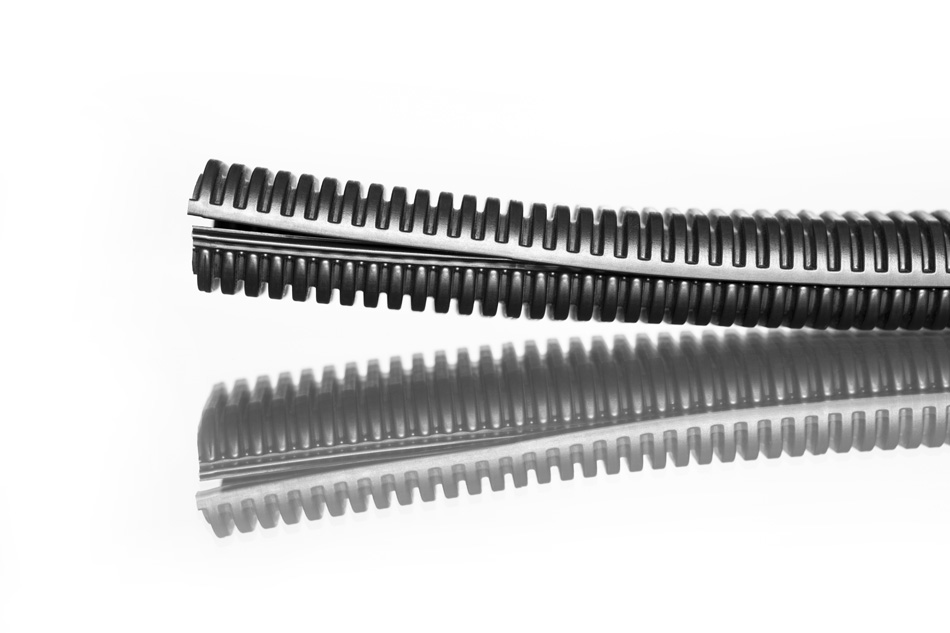 We keep what we promise!
Our experienced technical- and application engineers constantly introduce new challenges into project development, which result in new and individual components for customers. UNICOR has developed small-series machines specifically for the automotive industry, which have taken into account all the requirements of the industry. Equipped with the indirect and highly energy-efficient UNICOR water cooling of steel mold blocks and a very low middle channel clearance, premium-quality corrugated pipes are produced.
Vario corrugators allow our customers to manufacture their products without scrap – customers simply need to enhance modules and mold blocks and adapt the mold block chain to the final product. Thus, a wide variety of product lengths can be produced on one machine.
Specifically developped high-temperature corrugator models enable a smooth processing of special technical plastics.
An integrated control technology of multi product management stores production parameters and thus product quality can be reproduced at any time.
Advantages in automotive application:
Good heat resistance due to technical plastics such as PA6.12 or PFA
Protection of components by non-conductive material
Easy and fast installation in the interior of the vehicle, even with small bending radii or constricted installation spaces
Very robust against external influences such as heat, cold, dust or scouring
Simply subsequent installation of cable protection pipes by slotted corrugated pipes
Good stability due to corrugated structure
Inner diameter from 3 mm possible
Inline shaped nozzles and various geometries and special shapes can be produced in one work step
Material combinations individually tailored to the required properties of the final product