Double Wall Pipe - Die Head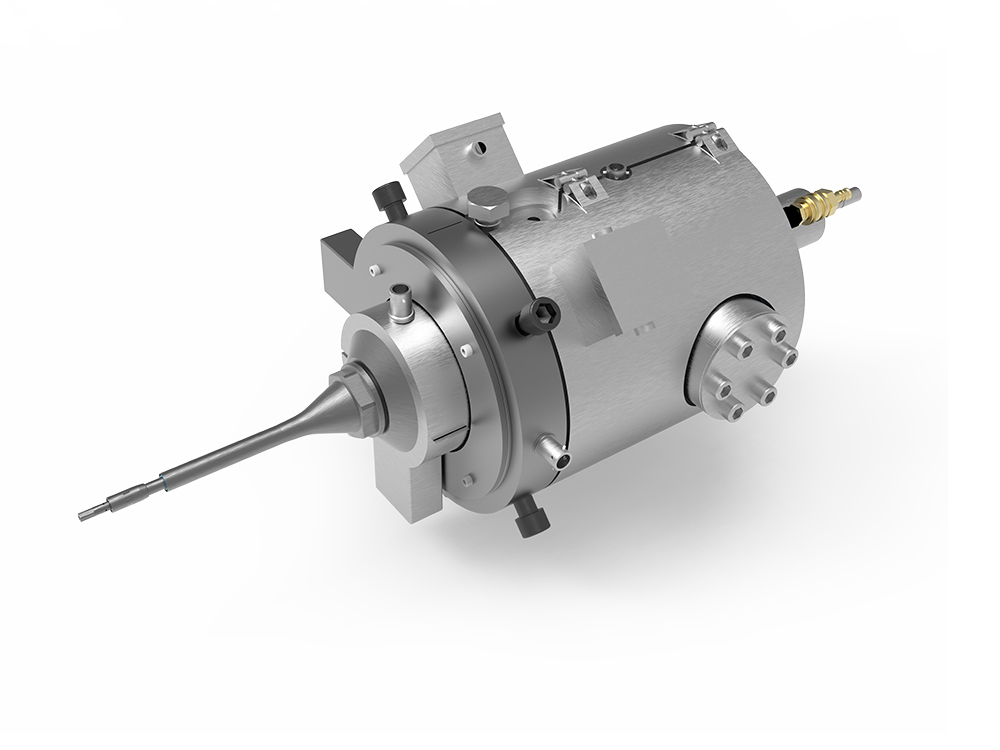 The alternative on spiral distributor basis
For smaller and medium range double wall pipes our long-year established DWP (Double Wall Pipe) die heads on spiral distributor basis are a real alterative
If the first investment is in the foreground, these die heads ultimately convince with the high outputs, the proven Unicor quality and the relatively low investment.
This construction model offers diverse differentiations in size (downwards and upwards).
The smallest corrugated composite pipe worldwide
The variants are also diverse in terms of multi-layeredness, inclusion of color strip adaptations, wire feed and various application areas. Due to their high operating pressure load capacity of up to 450 bar, even rheologically unfavourable materials can still be processed with good outputs.
A remarkable innovation is the DWP 75 developed by UNICOR. This die head – with the corrugators UC 36 and UC 58 – enables the production of the smallest double wall corrugated pipe of diameter 20 mm o. d.