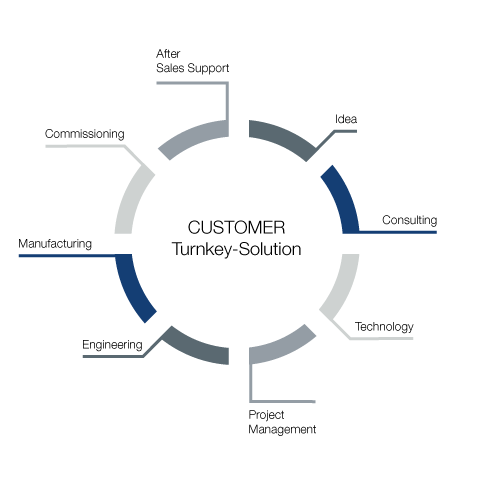 No risk - Full guarantee!
Unit Turn Key Solutions enable our specialist engineers and application technicians to bring their full line competence into the projects.
More than 35 years of project experience in combination with a close customer loyalty are the evidence for that.
Infrastructure​
Unicor - the reliable partner for large diameters. Double wall corrugated pipes with diameters of up to 1,800 mm are especially suitable for sewage and drainage applications. Our corrugated pipes do not only score because of their simple handling but also thanks to their good eco-balance. Resource-saving use of materials with very energy-efficient production.
Cable Protection​
Double wall corrugated pipes are particularly suitable for the protection of electrical cables. They are used as an empty pipe for cables under roads and sidewalks, but also of telecommunications lines. The great advantage of corrugated pipes lies in their flexibility, high statics and durability.
Electro installation​
Single-wall plastic corrugated pipes are almost always used as empty pipe installations in house and building construction. Due to their flexibility and high strength, they are used in a variety of shapes. The new corrugated pipe generation has an internal sliding layer, which makes the subsequent pulling of wires very easy.
Automotive​
We are familiar with the requirements through decades of cooperation with leading manufacturers. We can produce corrugated pipes on our machines from as early as 3 mm in diameter. Our machines are specially configured for the production of critical components such as wiring harnesses or cables for fuel and other fluids.
Medical​
The high flexibility of corrugated pipes produced on UNICOR machines is highly accepted, especially in medical technology. The UNICOR corrugated pipes are particularly popular with manufacturers of medical respirator or equipment for anesthesia and sleep apnea.
Special Applications​
In addition to the main application areas of our corrugated pipes, there are also a large number of different areas of application. These include household products such as white goods, the heating and sanitation sector as well as the food industry. The combination of many positive properties can also be found in these applications.