Simple and flexible handling
New corrugated pipe generation
Single-wall corrugated pipes are almost always used as empty pipe installations in house and building construction. Due to their flexibility and high strength, they are used in a variety of shapes. The new corrugated pipe generation has an internal low friction layer, which makes the subsequent pulling of wires very easy.
Equipped with the indirect and highly energy efficient UNICOR water cooling and a very low middle channel clearance, premium-quality corugated pipes are produced. Production parameters are stored by the integrated control technology (optional) and product quality can be reproduced at any time.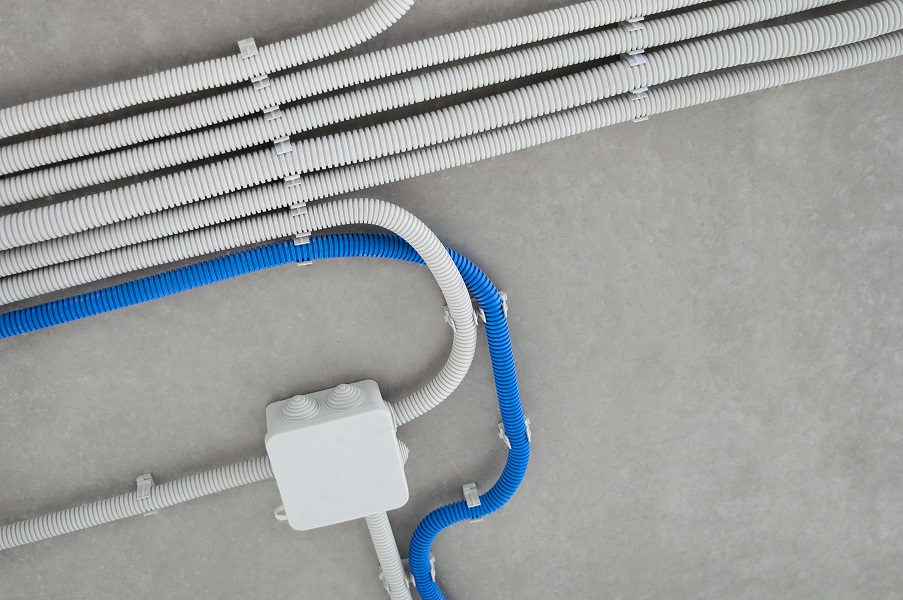 Modular machine concepts
The modular concept of the second and third generation of corrugators allows our customers a high flexibility in regards to outputs – customers simply need to extend the machine and can thus achieve higher output. They can start producing with a short middle channel and extend it later in accordance with individual production capacity.
In addition to our standard products, we realize individual profile shapes together with our product and process engineers, while complying with a wide range of standards and material specifications.
In recent decades, many special solutions have emerged from which each individual customer benefits directly.
Advantages of electric installation pipes
Resistant to heat, fire and acidity, therefore also very suitable in mechanical engineering
Easy installation due to high flexibility and lightness
Easy cable feed due to low frictional resistance
Robust against external damage
Narrow bending radii without buckling of the pipe
Practical transport due to pipe coils
Different coil lengths can be produced