precise - reliable - flexible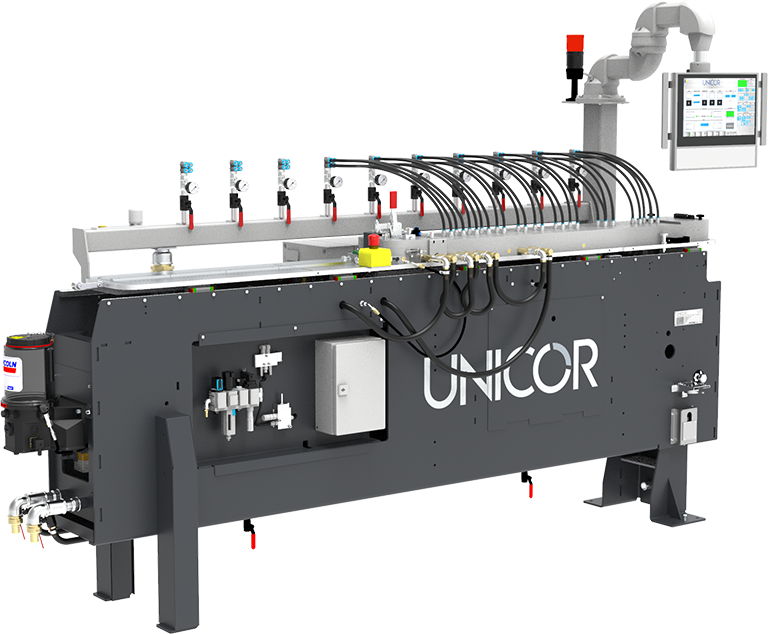 Extendable mold chain length
The corrugator can be extended by adding further middle- and return channel modules in steps of one mold block. This makes it very easy to adapt the mold block chain length to the end product.
Operating panel with swivel arm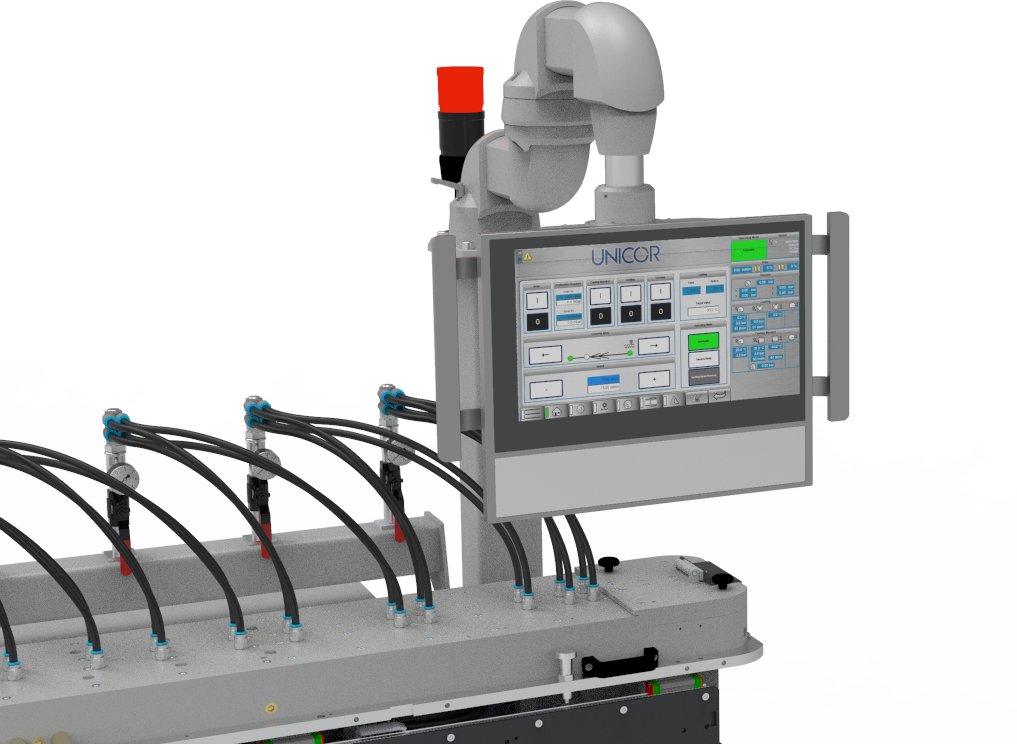 All functions can be selected intuitively on the operating panel, which can be positioned ergonomically via the swivel arm. Due to the screen size of 15″ and the new user interface, an excellent overview has been achieved.