fast - powerful - precise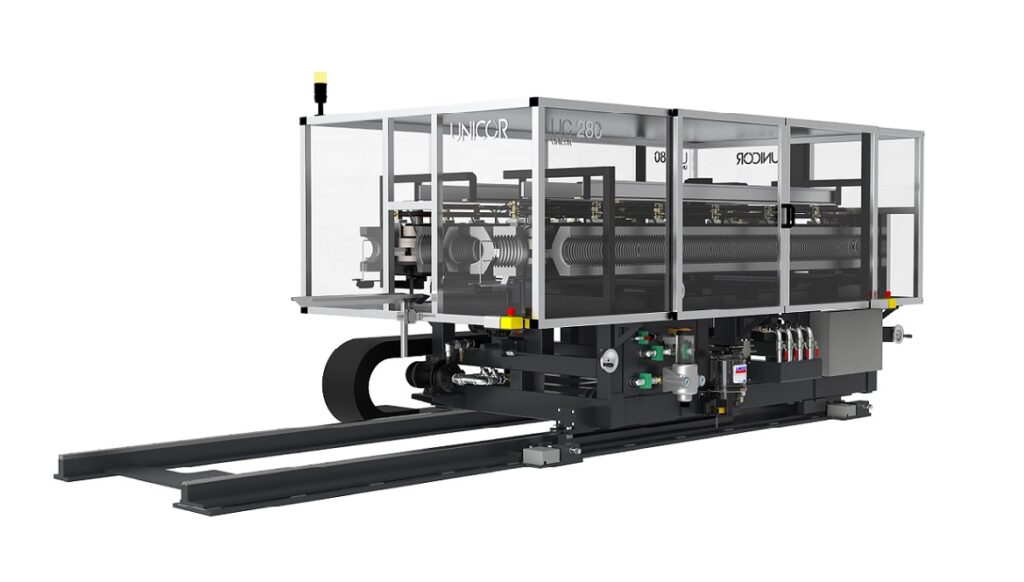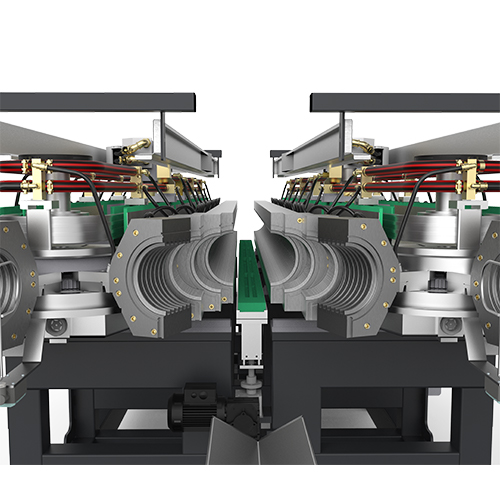 Due to the zoom capability of the middle channel, pipe size-specific mold blocks can be used. This leads to very short dies and low back pressure. Furthermore, the middle channel can be opened completely for very easy accessibility.
Continuous water cooling of the mold blocks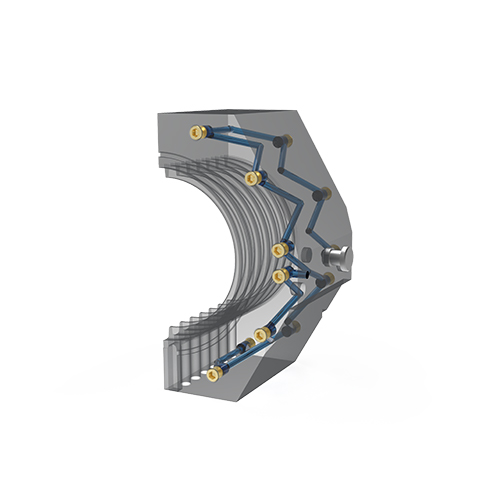 The continuous water cooling of the aluminum vacuum molds allows to produce a high quality pipe right from the start of production. The preset process parameters can be achieved with a repeatability of 98%.